for this evening i've brought my setup for audiovisual improvisation, the Goldfish Club, to the Sexyland warehouse.
the Gold Fish Club is an ever-growing laboratory, made out of devices original from different contexts and time (home-use video players, equipment for professional editing from the 90's, digital media-players) what i am interested in is how they work as objects — meaning: how they can be arranged in space, how they invite certain physical interaction.
also i'm attracted by their expressiveness – how the images of these 'limited' technologies can be more intriguing for the eyes then the ones produced by equipment from today.
i find important also to move against the usual rythm of disposability of these devices, by exploring their possibilities.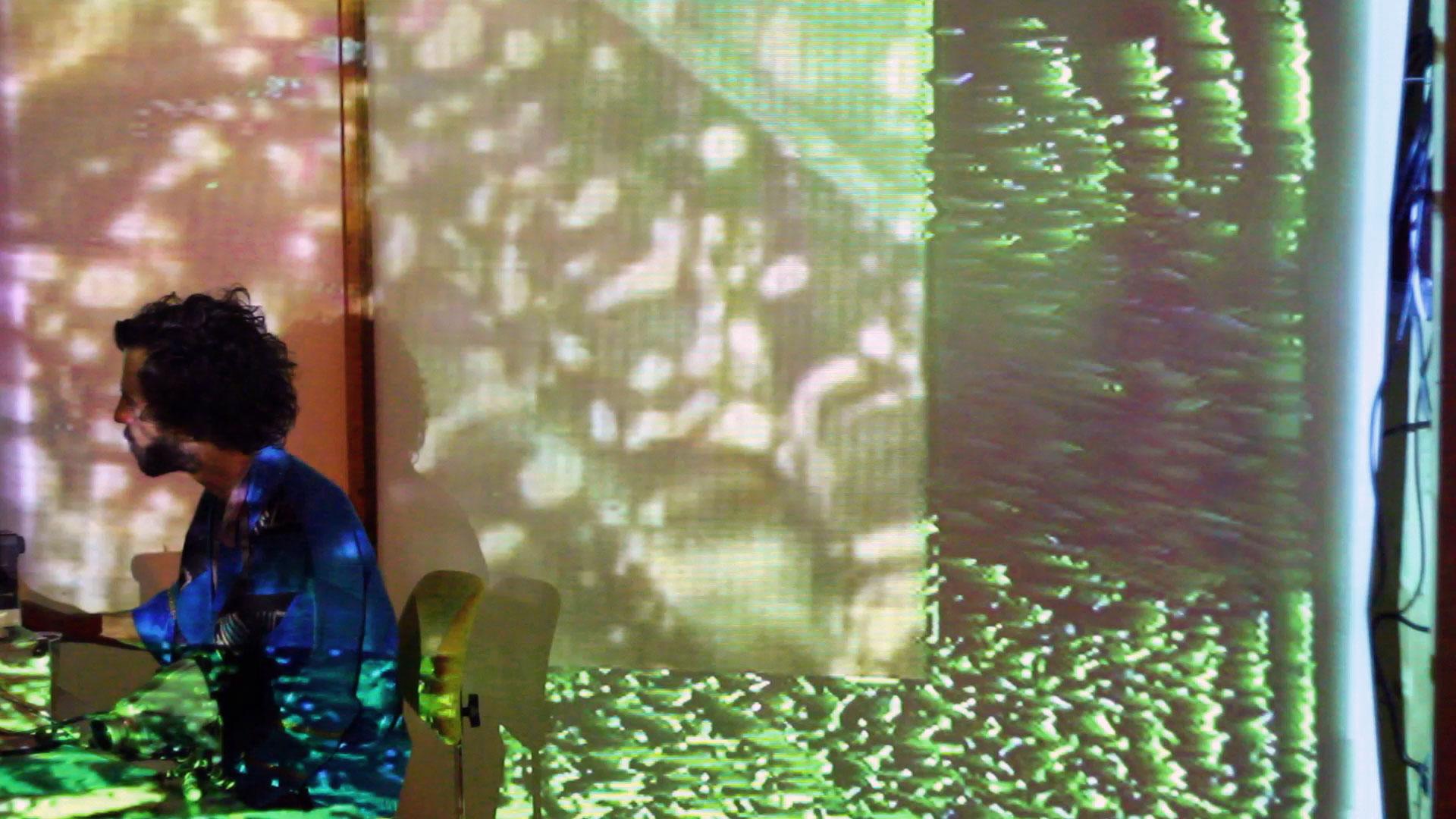 during the art evening JellyFish Heaven by Meduse Magiq my laboratory resulted in a mix of performance and installation.
the physicality of these technologies made several visitors curious. they came-by to ask 'what's exactly this?'
at the same time those devices make evident the work that i am doing via them. they hide less than for instance a laptop.
there is a very mysterious and plastic quality to the images that are produced by these low-resolution and/or analog technologies.
projecting the images on top of the performer and of the instruments emphasizes as well the role of the artist and of the instruments at that moment they are created. also the images gain another quality which is of a light source in the space.